After the huge success of our celebratory 25th edition, we're not ones to rest on our laurels. So naturally following 25 comes 26. We stay in the same city as we move from a British ex-pat now living into Berlin to a Berlin native in the shape of Felix K.
Felix K is a DJ and Producer from Berlin; the visonary behind the labels '0000', 'Hidden Hawaii', Gilga', 'QNS', 'SUB' and 'Solaris Series'. His DJ career goes all the way back to 1997, when he started as a DnB DJ. 2007 turned out to be the year he stopped collecting DnB records in favour of Techno and House.
Although you can certainly recognise an immense intertext of inspirations that spans from music and movies to art and architecture, Felix's production output is hard to pinpoint to any specific musical genre. When listening to his music, it's hard not to appreciate the way he filters his inspirational input into unique moody and dubby music.
In 2012 he joined one of the most exciting techno collectives of recent times, as he became part of the now infamous Dystopian booking agency. He's since performed at the likes of Berghain and Corsica Studios as well as a small tour of Japan last month. In 2013 his debut album 'Flowers Of Destruction' was released through is Hidden Hawaii label and met with worldwide critical acclaim. Spanning the realms of Techno, DnB and Ambient experimentalism, the whole piece was a homage to Felix's wealth of highly varied inspiration.
Felix's abilities as a producer, and the aspects that make his music of such interest, transpose directly into his DJ sets. All the subtle intricacies, the attention to detail and the full force of deep hypnotic techno are there to be absorbed and admired, as he transports you into an intense world of encapsulating rhythms, removing you from a place of ease and comfort and dropping you into a sparse slowly evolving landscape. Unable to break the lock it has over your attention, you have no choice but to allow it to consume you and come the end, you feel nothing but reward for doing so.
Source: SoundCloud / Slash Dot Dash
Photo with 1 note
http://slashdotdash.biz/Site/SDD_Podcast_025.html
We're all feeling rather proud this month, as what began three years ago is now all grown up and this month we celebrate reaching our 25th podcast. We've featured some amazing artists from around the world spanning the techno spectrum, from the lushest dub right through to intense industrialism, and everywhere in between.
So to mark the occasion, we welcome our first female DJ and a long time friend of SDD, the Berlin based, British born, First lady of Birmingham Techno, Rebekah.
Rebekah is one of the up and coming artists in today´s world of electronic music who has made a lasting impression on some of the biggest players in the scene. Her passion is burning bright for techno, inspired by Dave Clarke, Derrick Carter, Richie Hawtin and Billy Nasty in her teens at the legendary Que Club in Birmingham.
She is currently playing at some of the most happening clubs and festivals world-wide, such as Berghain, Tresor, fabric, Atomic Jam, Studio 80, Cocoon Club, Cocorico, Guendalina, Forsage, About Blank, Tomorrowland, Awakenings and Exit. Her residency for the Eclectricity events in Birmingham has seen her play for Cocoon parties alongside Sven Väth, Dubfire, Loco Dice, Marco Carola and Luciano. Rebekah has also become a regular feature at Global Gathering warming up in the Circo Loco, Cocoon and M-nus arenas consecutively, the latter being one of the standout sets of 2010 for the whole of the festivals.
In spite of her busy tour schedule Rebekah also manages to make time to develop and manifest her personal vision of modern techno. Finding her own creative flair within the studio she is currently working with concepts, sounds, feelings, energy, art and anything else that inspires her on a deep level. She is a prolific producer and has remixes and singles on renowned labels like Cult Figures, Naked Lunch, Coincidence, 8 Sided Dice and Stolen Moments.
In a world where promo reactions count for nothing, Rebekah´s recent tracks have been road tested by none other than Richie Hawtin himself. Flirting with Death has been found in his sets in the past year, along with her remix of Matador´s Blond Slackers on Stolen Moments, which has been played out by Chris Liebing, Adam Beyer, Perc, Dustin Zahn, Tommy Four Seven, Alan Fitzpatrick and Sandwell District. It has been banged out at countless clubs, festivals and podcasts, has made it to the Beatport charts and has been cited as her biggest production to date.
In June 2012 Chris Liebing invited Rebekah to record a mix for the infamous CLR Podcast series, cementing her position as a highly promising artist within the techno world. After recently joining the CLR artist booking agency, she will soon release one of her tracks on a forthcoming Various Artists EP on CLR as an introduction to the label.
Apart from gaining the respect of many of her most credible techno peers, also established brands have recognized her efforts and have approached her for sponsorship deals. Consequently Rebekah has joined the Akai Pro artist family where she has developed her live set using Akai's APC40 and she proudly holds a sponsorship by DC Clothing.
The future definitely is bright and the diary packed for this little lady of techno. Anyone that has seen her play out live knows first hand that there are no gimmicks or clichés about this Producer/DJ, just unadulterated raw talent and a passion for the music she plays.
The mix is everything you'd expect from Rebekah, and so much more. When her passion for techno is put in the same ring as her expert technical knowhow, the result is nothing short of a heavyweight encounter. Layers of ever increasing intensity, jacking grooves, futuristic premonitions and straight up dancefloor bombs let you know just why she's one of the UK's most in demand techno DJs around.
Tracklisting
1) Divvorce - Wander 7 [Fifth Wall]
2) Samuli Kemppi - Extragalactic [MRec]
3) Moerbeck - Hoodia [Mechanisms Industries]
4) O/V/R - Fallen Night Review [Blueprint]
5) Peter Van Hoesen -  Force Withdrawn [Tresor]
6) Killawatt - Reactive Technique [Osiris Music]
7) Kwartz - Collapse Process [Sonntag Morgen]
8) Manni Dee - The Saints Smile Shyly [Black Sun]
9) # 4.26. - Together [Frozen Border]
10) CTRLS - Modular Framework [Token]
11) Dualit - Martian [Mindcut]
12) Lakker - eeAea [Stroboscopic Artefacts]
13) Corax - Danaan [Rodz-Konez]
14) A Vision of Love - Hate 2/6 [Avian]
15) Manni Dee - First & The Seventh [Black Sun]
16) Deflecting - Panic [Techno Gipsy]
17) Peter Van Hoesen - Assembly [Tresor]
18) Kwartz - Magnetism [LCR]
19 Paul Birken - Funnel Fiends [Mord]
20) AX&P - Coulomb [Ampere&Ohm]
21) Barker & Baumecker - Crows [Ostgut Ton]
Photo with 1 note
http://slashdotdash.biz/Site/SDD_Podcast_020.html
For our 20th podcast we feature our first live set from two rising stars of techno. Northern Structures, Troels Baunbæk-Knudsen and Lasse Buhl, is a Copenhagen techno based duo focusing on organic and industrial inspired electronic music. Their debut on the label of Adam X, Sonic Groove, hit the techno scene hard in early 2011. The "Self Similarity EP" was played- and charted by DJ's such as Regis, Ben Klock, Marcel Dettmann, Tommy FourSeven, Chris Liebing, Rolando, Xhin and Milton Bradley etc.
Shortly after the first 12" was released, Northern Structures performed their first liveset; powerful and hands-on techno, heavily influenced by the guys' individual backgrounds in everything from house over dubtechno to drum'n'bass. Very diverse and yet focused, constantly changing and with no standard tracklist every set is unique. Their second release, the "Service and Devotion EP" on Sonic Groove, also received a lot of positive exposure, making 2011 a very successful year and Northern Structures continue their no-compromise approach to music in 2013.
The mix displays everything that's making them feature across many dancefloors worldwide. Powerful kicks, eerie submersed drones, metallic industrial hits and oscillating crescendos expertly combined to produce an hour of unrelenting techno weaponry.

You can subscribe to our podcast series in iTunes or you can download or stream the mix from Soundcloud.
Source: slashdotdash.biz
Photo with 1 note
Jeroen Search: Captured in one take
As many of you will know, our last SDD Podcast was recorded by one of the brightest jewels in the Dutch techno crown, Jeroen Search. The man, who's spent the last 20 years honing his talents and building his reputation worldwide as a DJ, producer and label owner, provided us with a sensational mix to add to our ever expanding series, but we wanted to get to know a little bit more about him, so we got together and fired a few questions at him. Here's what he had to say….


1) ) We're now a quarter of the way through 2013, how's it been for you so far?

Well 2013 has been great so far, lots of producing, had some great liveset experiences and lots more coming up… The A&S imprint is really doing well and it's growing with each release so no complaints from my side in 2013 so far!

2) You've recently recorded our 18th podcast. How did you put the mix together?

It's a studio mix using cdj's only, recorded in one take.

3) The worldwide techno scene is in the midst of a current resurgence and Holland seems to be one of the main driving forces behind this. What, for you, has been the contributing factors behind it and what effect has it had on you personally?

I feel techno is more appreciated nowadays than for instance a few years back, because a lot of the big names have been promoting and playing more and more techno so people get more or less used to it.

For me personally it is very nice to be an actual part of this resurgence and it feels like my music is finally getting the appreciation that I think it deserves. I have been doing this for quite a long time now, my first record was released in 1994 and I managed to maintain my own specific sound for all those years.

4) So who will be the next wave of Dutch talent we should all look out for?

I'm a big fan of the ESHU crew, really like what they are doing music wise and on stage
There's a lot more Dutch talent and abroad for sure.


5) We hear you're working away in the studio on some new material, what do we have to look forward too?


Just signed 2 new solo releases and info about those will be available shortly, working on some remixes, new A&S in progress and working on an album with Dimi (Angelis), so there's a lot to look forward to.


6) Can you talk us through the way you work in the studio?

In the studio I use hardware so no vst/plugins, I really like to be able to touch the machines instead of watching a screen and using a mouse. I record everything in one take doing all edits (tweaking, efxs and muting the channels) live when recording.


Funny detail: there's no chair in front of my mixing desk so I'm making some great dancing moves when producing music. For me it's all about trying to capture a certain emotion/feel/moment.


Thanks again to Jeroen for the amazing podcast and giving us a little insight into his mind. If you missed the Podcast first time round you can listen or download it from Soundcloud, or subscribe to our podcast in iTunes.

For more info on Jeroen Search, head over to his Facebook Fan Page. If you happen to be in Amsterdam tomorrow night you'll be lucky enough to be able to catch him perform live with Dimi Angelis, under their Counterpart alias, as part of the huge Henk In De Fabriek festival which also includes the likes of Function, Tobias and Kassem Mosse. Full event info on and tickets on the Henk Website
Audio post reblogged from XI with 2 notes
My debut release under my production alias, Kontort. 'Side Instinct' is the first of 3 Tracks from me as part of the Toffler Music Various Artists CD compilation entitled 'From The Grave'
Photo with 2 notes
Slash Dot Dash Podcast 014: Xhin
Photo with 1 note
Our 13th Podcast comes from Pfirter
Click on the image to be forwarded to our blog where you can find soundcloud and iTunes links, the tracklisting and an interview we did with him where he talks about his new label, MindTrip, DJ'ing, Producing and a few other things too.
Happy listening :)
Photo reblogged from with 17 notes
Richard H Kirk
Sandwell District
The Black Dog
George FitzGerald
30 September 2011  // Park Hill, Sheffield.

Please Click Photo above for information
Video reblogged from XI with 7 notes
Cio D'Or - Wirbelkraft (Prologue 022)

Video by Synchdub
Audio post with 5 notes
Slash Dot Dash Podcast 007: Dead Sound
Since it's relaunch, Slash Dot Dash has been all about 3 things, Dub, Techno and Industrial. Kenneth Christiansen brought the dub, everyone else has brought the techno, but now it's time for us to represent the industrial side through our podcast series.
Hailing from Stoke in the North of the UK, Dead Sound, is a fusion of 4/4 techno and broken beat experimentalism. Taking influences from UK EDM and Berlin's stand out techno sound to create Industrial techno different from any other. Unlike most industrial producers he doesn't rely on relentless, high octane banging, preferring to keep the tempo's steady and let the use of effects and intelligent programming produce big dancefloor reactions.
This talent has been recognised, and snapped up, by one of the UKs best labels, Perc Trax, and with his production partner, Videohead, they've remixed releases from Go Hiyama and Samuli Kemppi and PT048 saw their first solo project featuring 5 forward thinking tracks.
For the Slash Dot Dash Podcast 007, the award winning turntablist has compiled a selection of his own tracks for this mix, and once you press play, it's easy to see why Dead Sound has a big future ahead of him and we're delighted to be featuring him in our series. You can stream or download the mix from the soundcloud player below or you can subscribe and download from iTunes.
You can find the rest of our podcast mixes on our Soundcloud page, through iTunes or on the Slash Dot Dash website Podcast Page
Source: SoundCloud / Slash Dot Dash
Audio post with 1 note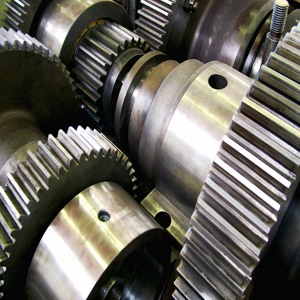 Dead Sound & Videohead - The Chosen [Perc Trax 048]
Industrial action is somewhat the sign of the times from Perc Trax of late and thankfully we're not talking about them going on strike. Recent releases from Forward Strategy Group and of course Perc's very own debut album, 'Wicker & Steel' have set the standard for things to come.
Perc Trax 048 sees a first release from new boys Dead Sound & Videohead, although it's not their first outing on the label after their recent remixes for Go Hiyama and Samuli Kemppi's 'Arabia EP' that came out on Perc Trax last month. If you was impressed by that then you'll discover similar feelings when listening to this one too.
 
Hailing from Stoke and fusing influences of experimental music with a wealth of techno knowledge from the UK and Berlin sounds to create something that is different and exciting, when lined up against your run of the mill attempts at industrial techno.The release is out on Beatport now and will be in vinyl stores imminently. More info on Perc Trax can be found on their Facebook Pan Page
Source: SoundCloud / Perc
Audio post with 2 notes
Slash Dot Dash Podcast 006: Kenneth Christiansen
On Friday 8th July we invited Echocord Records boss, Kenneth Christiansen, to London for a special 3 hour set in our favourite former Victorian toilet, Public Life. He duly obliged and arrived with a box full of records and a smile on his face. We had our recorder handy and these are the results!
An hours snippet from the set will be added to our iTunes podcast later on this week but for the full 2 hours and 50 mins you want the soundcloud link above.
Source: SoundCloud / Slash Dot Dash
Photo with 5 notes
Cassegrain - Dropa EP [Prologue 021]
Here at Slash Dot Dash we're big fans of Prologue, tracks from the label can be found on both of XI's SDD Podcasts, but for some reason we've never covered any of their releases. Until now anyway.
Released last week is the Dropa EP from Cassegrain. A quality 3 tracker of droning minimalist styled techno. All 3 tracks brilliant yet different. Luban is a chugger, Eub is more driving and Lop-Nor is deep and atmospheric. Check out the samples below.

The release is available in all good record stores now so go get it. More info on Cassegrain can be found on the Facebook Fan Page or you can start following them on Twitter
Mix Of The Day: Mike Parker - CLR Podcast 123 (4th Jul 11)
To celebrate the 4th July yesterday CLR invited a very talented American to mix up this weeks podcast, Mike Parker. The DJ / Producer / owner of Geophone Records fits all that in while at the same time being an artist as well as a teacher of art.
As a producer his music has been released on labels such as Prologue, Aquaplano and more. But it's his DJ talents that he's showcasing with this Podcast and they sure are mighty. Download the mix from the link below. 

 Tracklisting

Jonas Kopp - Alkitran [Stroboscopic Artefacts]
Jeff Mills - Precision [Axis]
Vincent De Wit & Bas Mooy - Zondagsschool (Radial Edit) [Zwart]
Shifted - Bound [Mote Evolver]
? - Medusa [S?hk?]
Mike Parker - Subterranean Liquid [Prologue]
Chris Liebing - Auf Und Ab (Edit Select Remix) [CLR]
Mike Dehnert - Timber Framing [Deeply Rooted House]
Claudio PRC - Clear Depths (Obtane Remix) [Prologue]
Mike Parker - GPH16A2 [Geophone]
Emptyset - Isokon [Future Days]
Mike Parker - Vesuvio Tremors (The Lab Mix) [Geophone]
Terence Fixmer & Claudio PRC - Lunar Forest [Prologue]
Reality Or Nothing - Untitled (Function Mix) [RSB]
Donato Dozzy - K [Further]
Dino Sabatini & Donato Dozzy - Nocturnal [Prologue]
DJ Slip - Slow Phrylls [Kanzleramt]
Cio D'Or - Pailletten (Sleeparchive Remix) [Prologue]

There's plenty of our favourites within the tracklisting so before you've even started listening, you know it's going to be special. More info on Mike Parker can be found on his Facebook Page. We're pretty sure after listening to this that you're going to want to see him play live, so if you happen to be in Berlin on the 8th October you'll have the chance to catch him at the Prologue label night at Berghain.